WHAT IS
ProFútbolAnalytics?
ProFútbolAnalytics provides analysis, comparison and thus a base for improvement of physical abilities and technical skills of young players.
Thanks to a comparison with extensive football database, ProFútbolAnalytics can reveal strengths and weaknesses of players, assess their improvement and identify potential for individual training.
The program consists of 6 tests of physical abilities that are critical for football and 4 tests of the most important football skills.
ProFútbolAnalytics is designed for football clubs / football camps / football academies / football associations that want to decide based on analyses and objective data and thus make their training methods more effective.
ProFútbolAnalytics Methodology
by Tomas Ujfalusi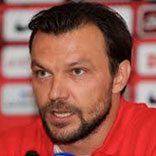 SPORT GUARANTOR
Tomáš Ujfaluši
Former Atlético de Madrid player and captain of the Czech national team
"The advantage of ProFútbolAnalytics is a methodology with high-quality structure of individual tests and analytical software providing detailed reports based on experience of the SportAnalytik company from over 16 countries and 400 000 tested children. I'm responsible for the individual tests and coaches preparation at ProFútbolAnalytics."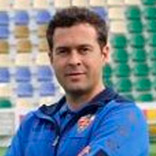 TRAINING GUARANTOR
Alvaro Pérez
UEFA -PRO A / Coach Elche CF SAD, Profesor School Genafe Elche
Head Coach
"Hello friends, I decided to be part of Tomas Ujfalusi's programme ProFútbol Analytics as soon as I found out that his project and its strength consists in being able to compare the results of our players of the same age, to a worldwide database. This aspect will enable us to evaluate if our work methods at the club level are as effective as in the rest of the world. Furthermore, at the individual level thanks to these evaluations, we are able to reinforce or redirect those physical-technical qualities that most need it."
BENEFITS
ProFútbolAnalytics?
For players / parents
Identification of strengths and weaknesses of each player together with areas for individual training.
For coaches
Information based on analytical data assessing physical and technical capabilities of players, and their progress; a foundation for design of individual training plans.
For associations
Comparison of the level of physical and technical abilities among regional academies and clubs. Players'/clubs' progress monitoring, possibilities of working with data for advanced analyses, support of PR.
ProFútbolAnalytics
DISTRIBUTOR PROGRAMME
What we offer:
• full exclusivity for ProFutbolAnalytics brand & products for whole country
• unlimited access to ProFutbolAnalytics software and database
• training of methodology, software and marketing & sales best practices
• global marketing support and continues business support
• no initial fees and interesting profit margin
What we are looking for:
• fully dedicated senior partner with network in football industry
• proven history in football or sport business
• marketing & sales skills to approach market of football clubs, academies and associations
• goal orientation to fulfill sales targets
• synergy with current partner business appreciated
Please reach to us via
ceo@profutbolanalytics.es
Martin Mulac
Managing Director
ceo@profutbolanalytics.es
SPORT GEN - ANALYTICS, SOCIEDAD LIMITADA
CIF B 54986849 Spain